10-11-2021 | 14:00:00
Today in the Korolenko Literary Memorial Museum presented a new project using augmented reality technology. From now on, museum visitors will have the opportunity to view animated 3-D images of the Korolenko family, which are projected into a real museum environment in three locations:
- "Living Room": demonstration of the active social position of the writer-humanist, writer-human rights activist;
- "Dining room": demonstration of hospitality of the writer's family, life of the beginning of the XX century;
- "Study": a demonstration of skill writer, his production skills and the use of the latest technologies of the time.
Additional option: selfie with Volodymyr Korolenko.
The technology is available for use through the museum tablet, and independent visitors through a personal smartphone or tablet, by reading the QR-code of the program.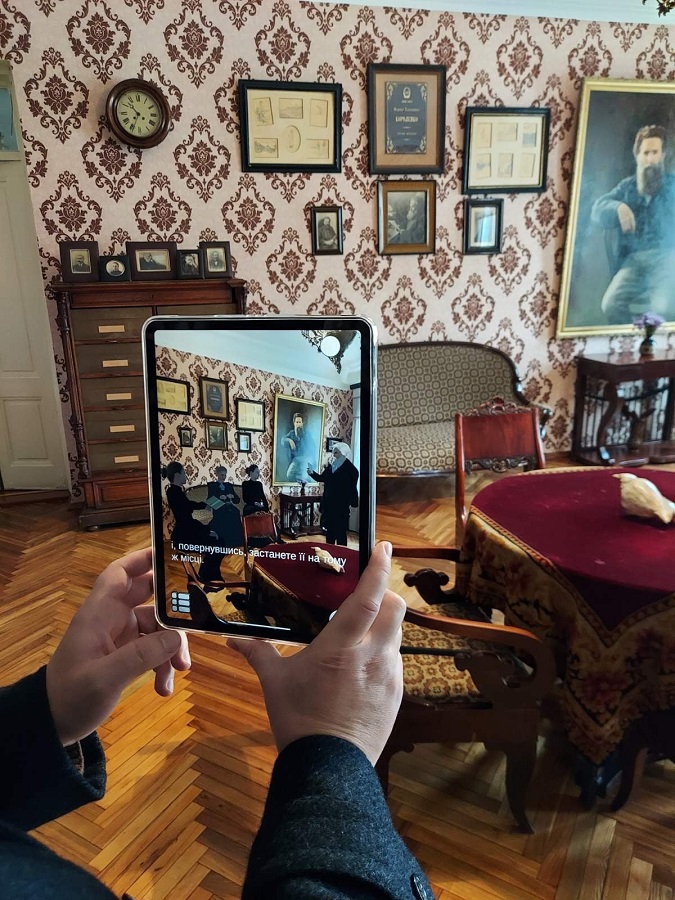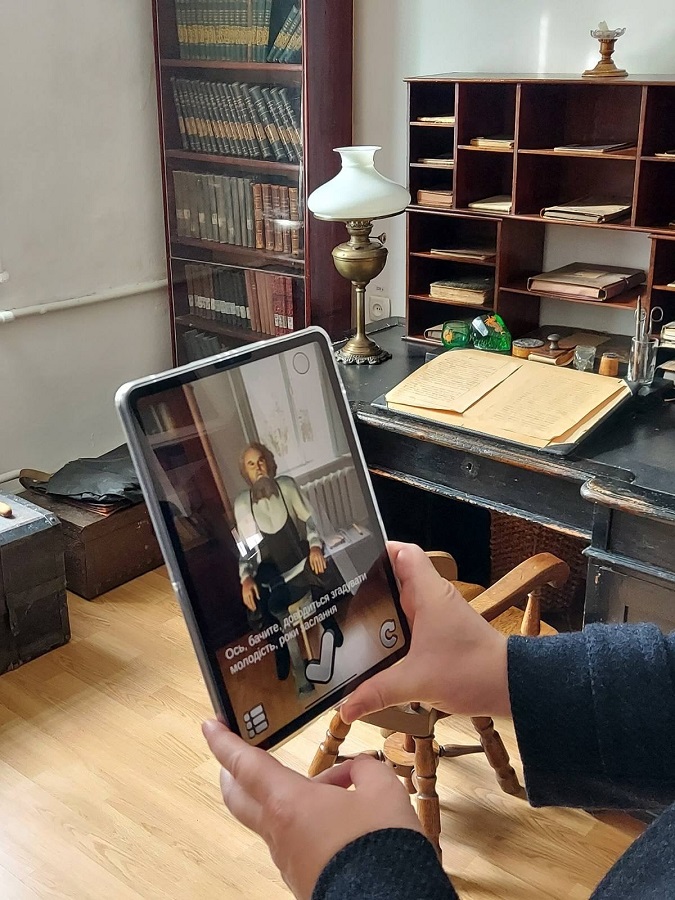 To the news list