11-02-2022 | 14:00:00
In order to increase and promote the positive image of the city, maintain friendly relations with sister cities and encourage participants of city cultural and artistic events, at the end of 2021 the Department of Culture, Youth and Family of Poltava City ordered an updated presentation and image products.
Branded novelties include pleasant and useful things for everyday life, such as backpacks, travel pillows, blankets, eco-notebooks, thermal cups, eco-bags, rubber bracelets with USB storage and more.
The order was financed within the framework of the City Program "On Development of Relations of Poltava City Territorial Community with Cities of the World" for 2020-2024 and the City Program for Development of Culture and Arts of Poltava City Territorial Community for 2020-2024.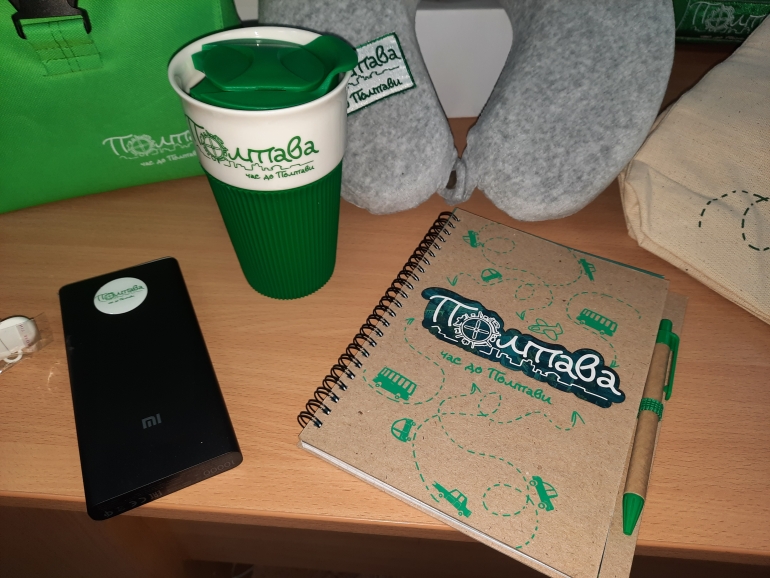 To the news list